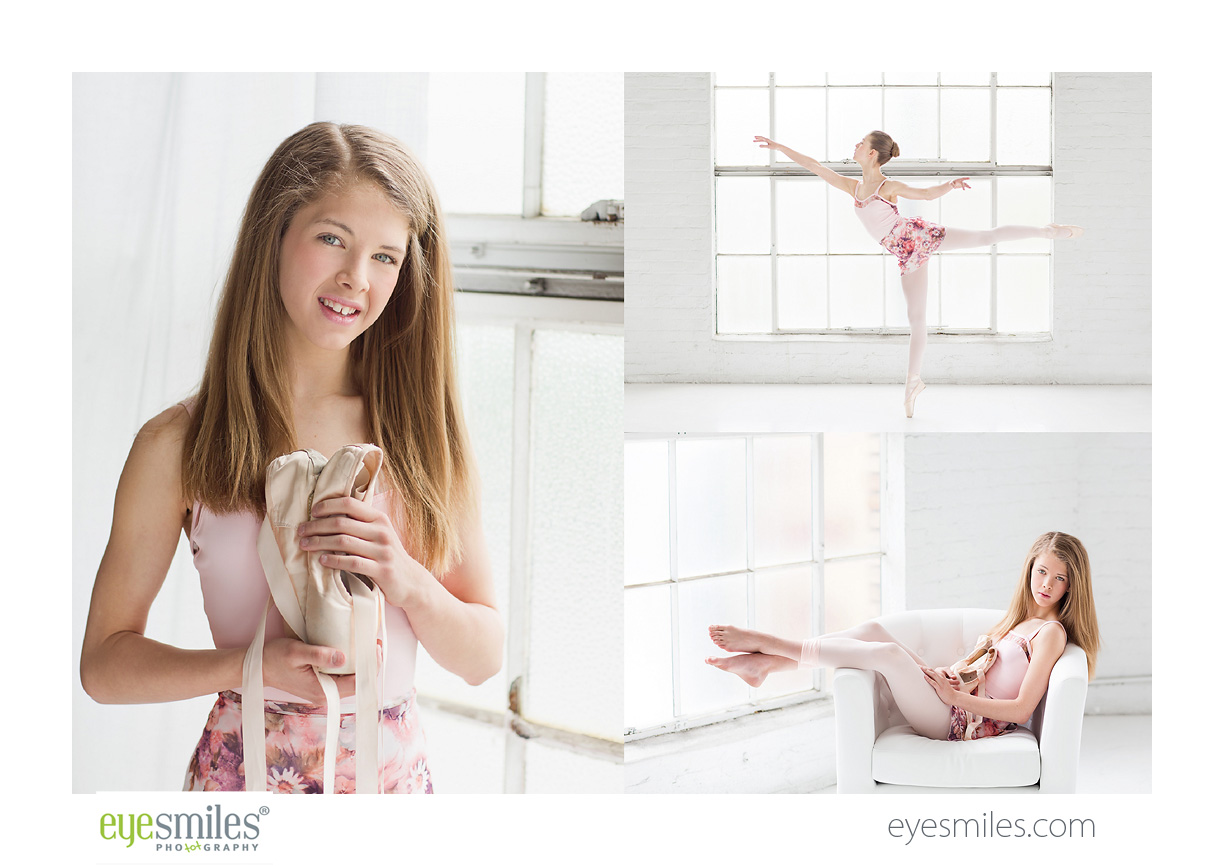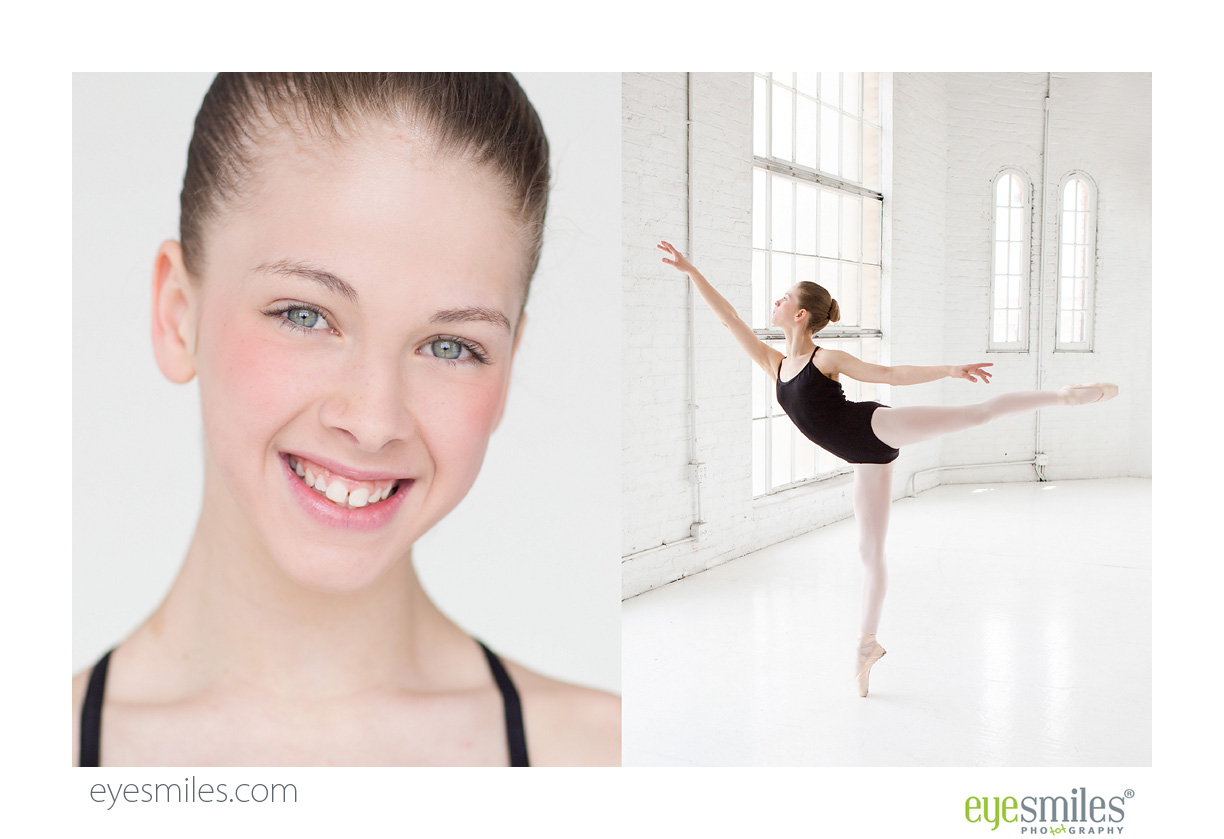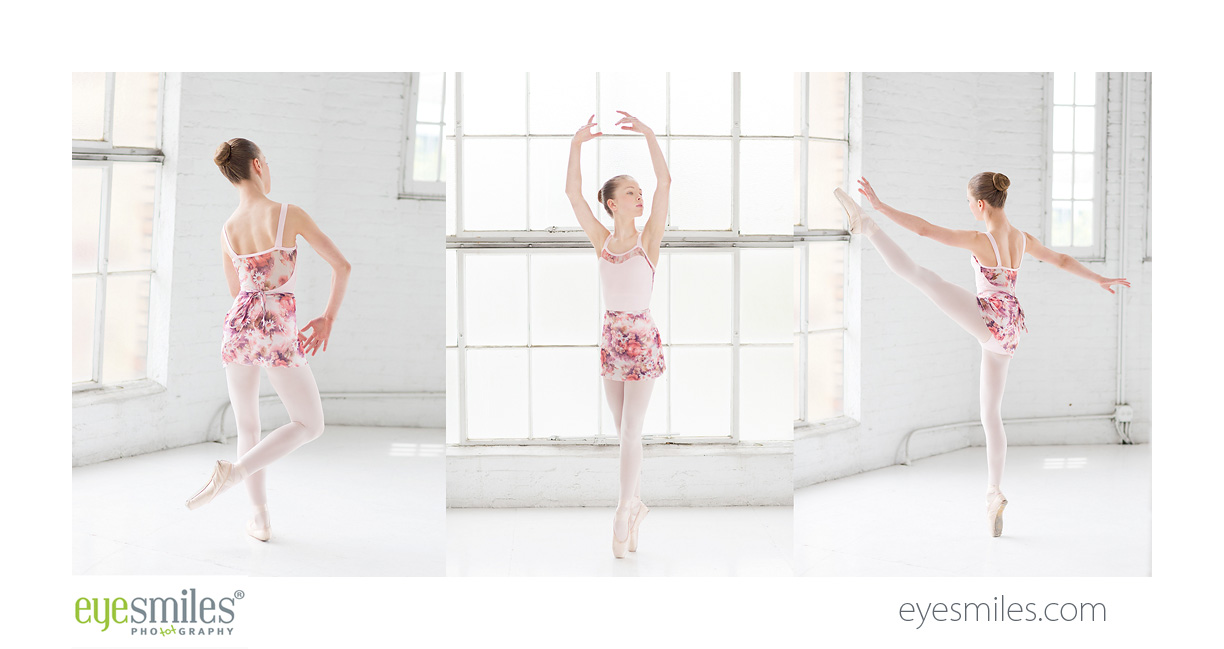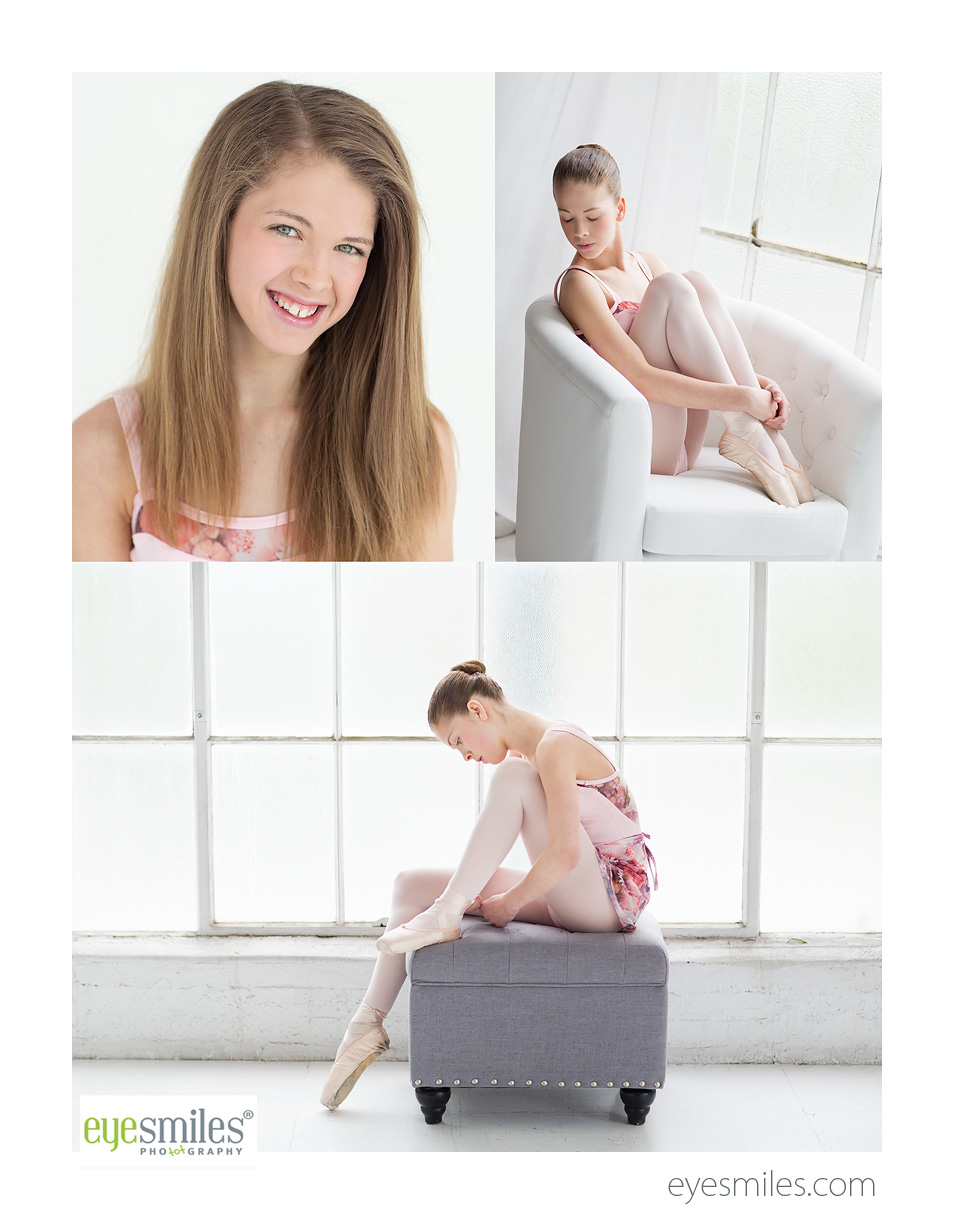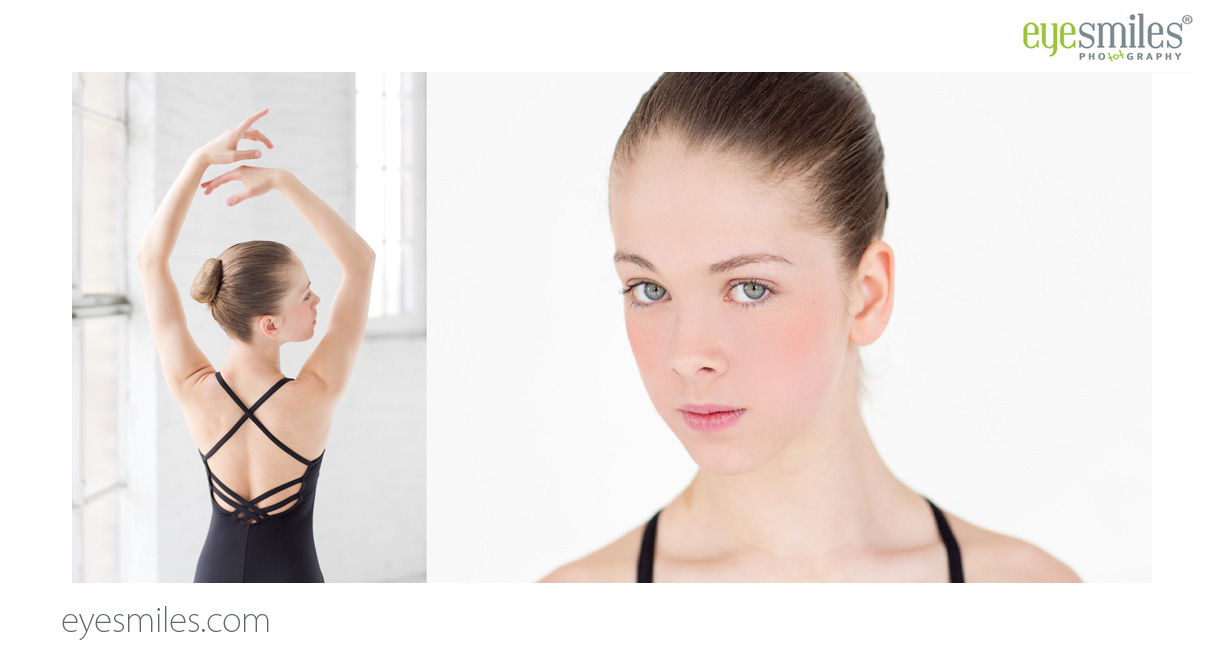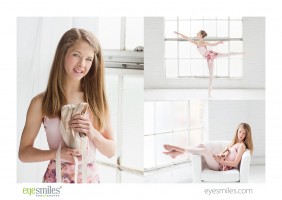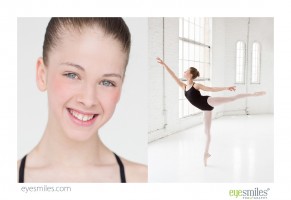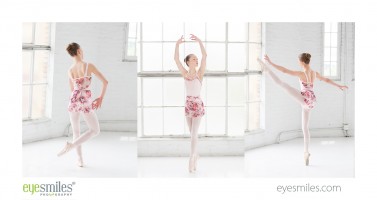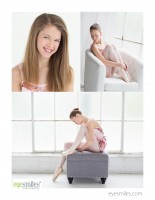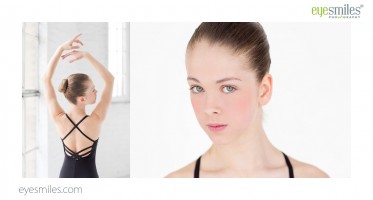 Since my younger son started ballet a few years ago, we've been blessed to meet so many wonderful friends. When one of our homeschool/ballet friends received that long awaited news that she was ready for pointe shoes, I had to help document that for her. My large, Denver natural light warehouse studio is the perfect place to showcase ballet dancers' grace and strength.  I had miss M come in with her hair down and we photographed (and filmed-more on that later) with her hair down and while she prepped her hair and makeup. One of the things I love about ballet is the discipline required and the maturity and self-reliance that comes with it. I loved capturing miss M's independence and pride as she prepped and put on her shoes. "No moms required"
Once she was ready, we captured dance portraits of her in action as well as some beautiful arabesque audition photos and dancer headshots. I also thought it was important to get some beautiful non-action posed portraits of her at this age. No doubt her beauty and talent will continue to grow and it will be such a wonderful heirloom keepsake to have when she is older.
I also wanted to take this opportunity to introduce you to a new product/service I will be offering starting in late June. Storyteller Sessions result in, not only beautiful portraits, but a professionally, artistically edited short film of your dancer (or children or family).  I will be posting much more about these sessions soon. But in the meantime, you can enjoy miss M's short film here:  Denver Dance Photographer- Miss M Short Film
If you have a young ballet dancer in Denver, especially one who is getting her first pair of pointe shoes soon, consider booking one of these personal ballet portrait sessions for her.  Flowers are a wonderful sentiment, but these images and film will be something to cherish for years and years to come.  Please email me at laura@laura-siebert.com to find out more information about Denver dancer photography Sessions.